Whether you want to call it "Two-factor authentication" or "Two-step verification", The substance remains: strengthening the protection of your accounts – e-mail and more – is important and even WhatsApp knows this very well, for this reason, it is currently working to make the function available also on its client. desktop in the not too distant future.
At present, the function in question is available in the mobile app of Whatsapp and is activated very simply by entering Settings > Account > Two-step verification. Its activation implies that "the next time you register your phone number on WhatsApp you will need to enter the PIN" Six-digit chosen by the user. The screen then offers three items with a self-explanatory name: Deactivate, Change PIN, Change email address.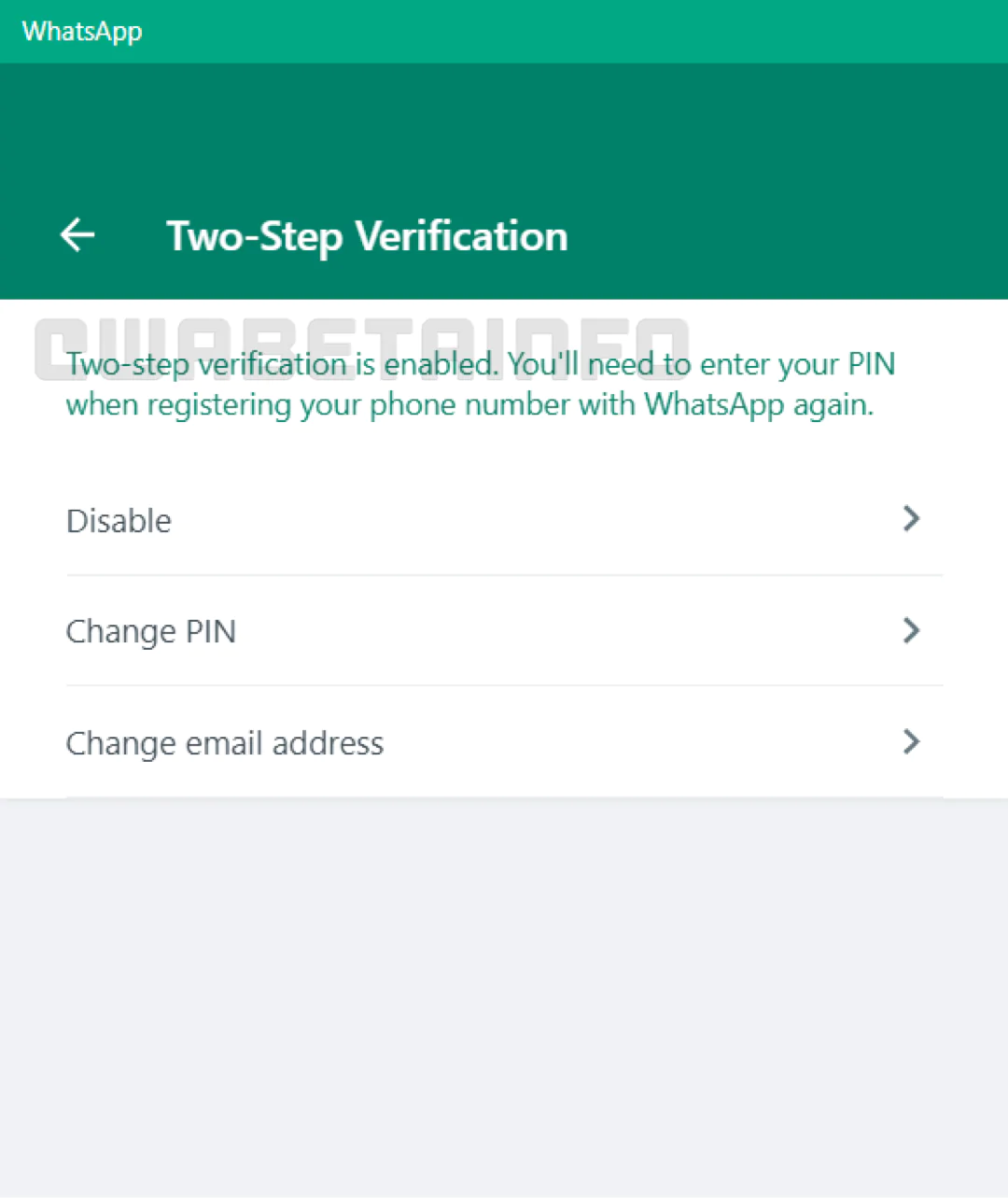 Well, now the instant messaging giant is working to enhance and simplify the management of two-step verification on any platform, for this reason, it aims to introduce it also on WhatsApp Web with a future update. Here is a screenshot of how the function will appear in the eyes of users: the options made available will be the same as the mobile application.
The availability of two-step verification on the WhatsApp web/desktop client will be particularly useful if the customer loses his smartphone and does not remember the PIN. It must be said that there is always the possibility to perform a reset by asking for a reset link, however, this method could be frustrated by the momentary inability to enter your email.
The two-step verification for the WhatsApp web/desktop client is still under development and is not yet available, but the advice is to activate it as soon as it becomes one.
The latest version of WhatsApp Beta for Android (here is the page to join the beta program) can be downloaded from the Google Play Store by clicking on the badge below.
Read also: Does WhatsApp protect privacy? Reports, misunderstandings, and the need for clarity