In these hours WhatsApp is making available for all its users – whether they are the stable or beta version, the app for Android, or the one for iOS – the new animated sticker pack Encanto.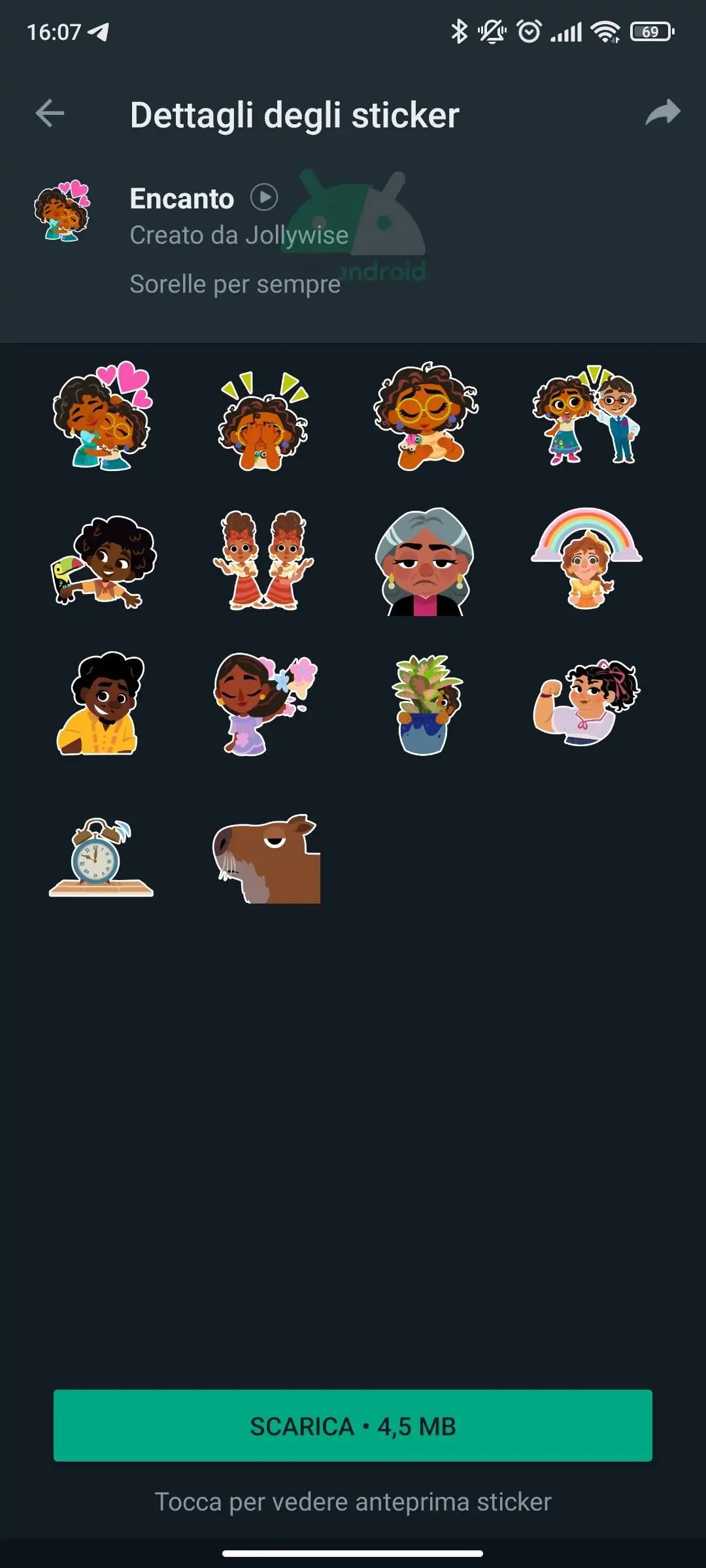 To say it, this is not even the most interesting of the latest news that we have reported to you, which range from sending and receiving money in the USA to how to send multimedia files, up to new clues about Communities.
Initially released for WhatsApp Beta for Android and iOS, Encanto has already landed in the official WhatsApp Sticker Store and, therefore, is available for everyone users also of the stable version of the application. This is not a regional package, so there are no restrictions on local availability either.
The Encanto animated sticker pack for WhatsApp is visible in the screenshot below. If you like it, you can download it by clicking on this link or, even more simply, by opening WhatsApp, opening the keyboard, and going to the tab dedicated to stickers.
How to update WhatsApp for Android
The latest version of WhatsApp Beta for Android (here is the page to join the beta program) can be downloaded from the Google Play Store by clicking on the badge below.