Once the queen of word of mouth, for some years Xiaomi has increasingly used advertising to sponsor new products: however, no one could find received by the Chinese giant for misleading advertising. According to a report by ITHome the company was sanctioned for a violation of the PRC advertising law due to an error during the Redmi K30 5G presale event.
According to official information, on 21 October 2020 on the Tmall website the landing page relating to the product incorrectly reported the words "Samsung AMOLED screen" for the technical configuration. Unfortunately, Xiaomi Redmi K30 5G is equipped with an LCD panel and not one with AMOLED technology, the prerogative of its older brother, the Redmi K30 Pro.
Xiaomi is no longer the startup of the early years and has grown exponentially to become one of the largest smartphone distributors in the world. Both for market share and millions of shipping, the company consistently ranks between 3rd and 4th place on a global scale, with Vivo and OPPO trying to tighten their grip, while in Europe it is the best-selling brand on Amazon. If you consider that OPPO, Vivo, and OnePlus – which is preparing to release its new series of OnePlus 10 smartphones – are part of the same multinational, BBK Electronics, it is easy to understand how to survive the Chinese company is forced to advertise its own products.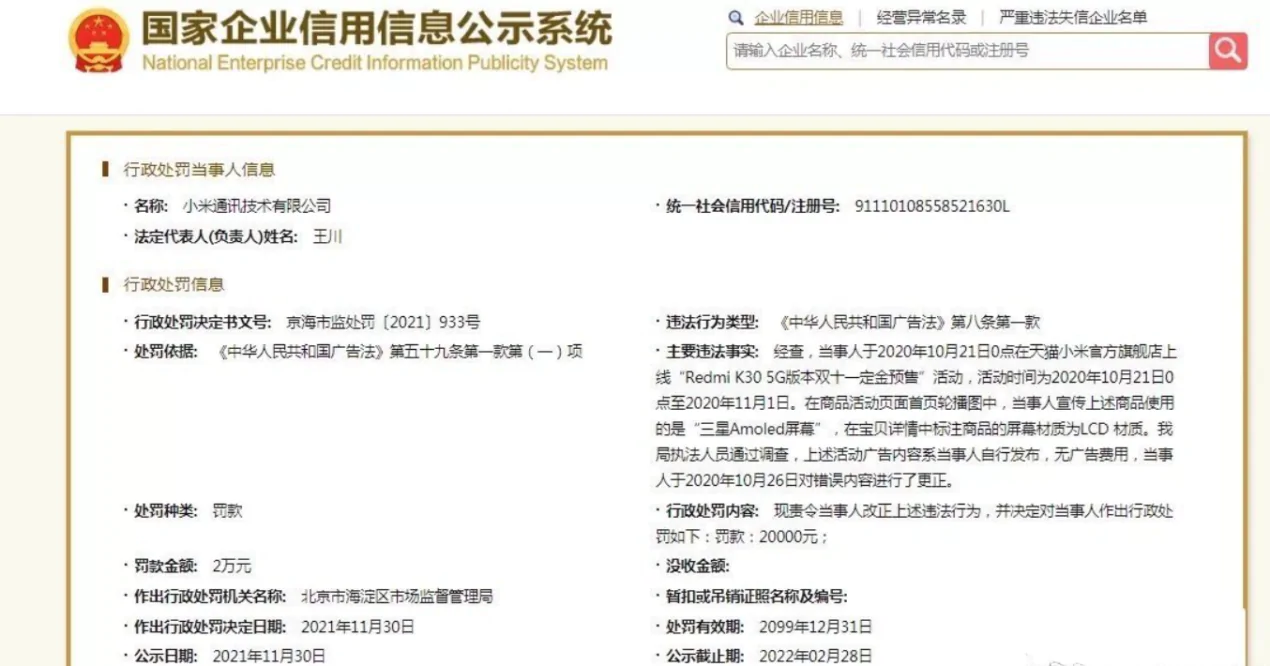 The accusation of misleading advertising is justified when the advertised product does not have the aforementioned characteristics, but the error is so obvious that it is impossible not to think of a single cause: a human error. Probably someone will have confused the smartphone models, reporting the wrong wording on the landing page. This did not exempt the company from paying a symbolic fine of approximately 20,000 yuan 2800 euros at the exchange.
What do you think about it? Did the company make a mistake in good faith, or was it a clumsy attempt to attract a technically less attentive and less informed public to purchase? Let us know your opinion in the comment box.
It might interest you: How Xiaomi smartphones will change with the new MIUI 13