Today Xiaomi announced the imminent opening of a new store in the province of Bologna which will be added to the other 33 physical stores already active in Italy.
The new Xiaomi Store will open the shutters inside the Shopville Grand Reno Shopping Center in the locality Casalecchio di Reno in the province of Bologna.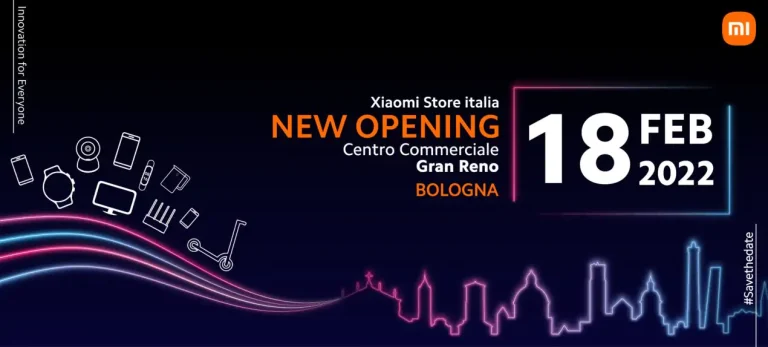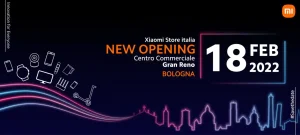 A new Xiaomi Store opens its doors in the province of Bologna
With an area of ​​about 150 square meters and a staff of 6 employees, the new Xiaomi store will be inaugurated on Friday 18 February 2022 at 10:30.
Xiaomi specifies that the inauguration event will take place in compliance with the current Anti-Covid 19 regulations. It is possible to register for the event by filling out the form on the dedicated page.
During the inauguration, the fantastic event dedicated to Mi Fans will take place, during which all the features of the new series will be shown Redmi Note 11 with many free gadgets dedicated to the range, as well as exclusive offers and other surprises.
Davide Lunardelli, Head of Marketing of Xiaomi Italia, comments on the new opening with great enthusiasm, reaffirming the company's determination to continue expanding on the Italian territory also in 2022, supporting partners and getting closer to those who choose Xiaomi products and to those who have not yet known them, to make the brand more and more recognized and recognizable in Italy.
Read also: Best Xiaomi smartphones: the ranking of the month