A new episode is added to the long history of rumours about the first augmented reality headset developed by Apple. 2022 could be the right year for the debut and if the most recent advances provided by a trusted source like Ming-Chi Kuo prove to be well-founded, it may not be a simple gadget, a secondary accessory destined to get lost in the wide catalog of Apple devices.
DO NOT CALL IT AN ACCESSORY
Yes, because, according to the analyst, the viewer will be the progenitor of devices that will take the place of iPhones within the next decade. This would be theApple's ambitious long-term goal, but how to achieve it?
There are two starting points: equip it with one computing power that won't make you regret that of the iPhone, And make it suitable for mobile use as is an iPhone or any smartphone. It would therefore be a standalone viewer, independent of external devices and with a processing capacity that is defined at a level equal to that of a Mac. Kuo says:
it has Mac-level computing power and can work independently, without relying on a Mac or iPhone
BECAUSE IT WILL BE MORE POWERFUL THAN IPHONE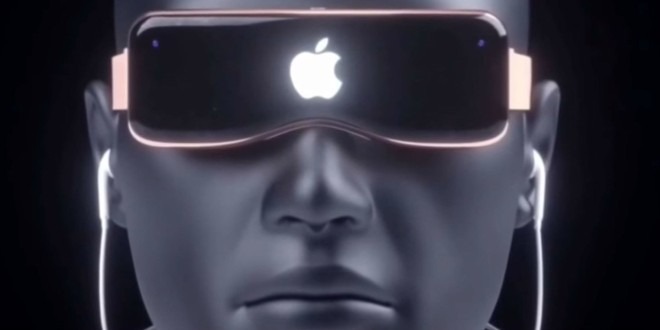 From this description it seems that the hardware of the viewer is closely linked to the developments of the Apple Silicon project, the processors developed personally by Apple. These SoCs manage to combine high power and low consumption and also seem perfect for integration into a standalone AR viewer. An Apple Silicon chip specially modified for this type of use could therefore find space inside the viewer. Or rather, there could also be a dual-processor as Kuo points out.
The high-end processor will have computing power similar to that of the M1 in Macs, while the low-end processor will take care of the sensor data processing
Why Apple chose a computing power even exuberant compared to that of the iPhone Kuo explains this in a later passage – and it is certainly a sensible explanation: the platform has to handle a greater workload compared to what an iPhone weighs. Meanwhile I two Sony micro OLED screens with 4K resolution then the video stream (continuously) of a larger number of cameras compared to those integrated into the iPhone: we are talking about 6-8 modules that will be used to offer the vision of the surrounding environment to the user wearing the headset; Using this solution, the product can perform both the functions of an AR viewer by superimposing digital information on the images of the real world, and that of a VR viewer that isolates the user from the surrounding world. In comparison, an iPhone integrates up to 3 cameras and uses less frequently the capture of the video stream without interruption (only for recording movies).