Looking for a way how to share your jazz balance with your friends or family? If yes, then this article is worth reading. Before digging deep into the topic let's have an overview of services provided by jazz all over the globe.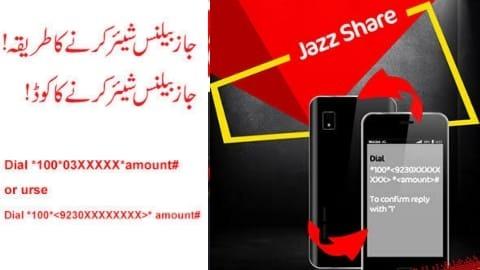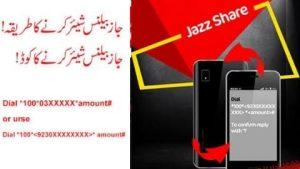 The company is well-known for providing internet services to the telecom industry as well as other industries like e-commerce, financial services, manufacturing, etc.
Jazz offers its users a convenient sharing of their sim credit with their Loved ones at any time. As you never know it can be a lifesaver for someone. To know how to share jazz balance, here is the full step-by-step guide.
1.    How to share jazz balance full guide?
If you have a question that how to share jazz balance? Then you have reached the right place. To share jazz balance both the sender and the receiver must be jazz sim users. If you want to share your jazz balance with someone in the hour of need then follow the following instructions:
Be assured that you and the other party both are jazz sim users.
Open the Dialer on your phone.
Dial the number and then insert the amount you want to share in the given format ;
*100* Jazz Number*Amount in Rupees#.
For example, if you want to share the amount of Rupees 300 to a Then follow the following method.
*100*03056957351*300#.
After the insertion of the number and the amount to be shared, you will see a message box on your mobile screen for confirmation transaction you have made.
Type "1" to confirm and proceed.
For utilizing this Service you will be charged 4.77+tax/Transaction.
The range of jazz balance sharing reaches from Rs.15 to 500/ transaction.
You can make up to Rs 500 transactions per day.
All these prices are exclusive of tax and codes can be changed at any time by Mobilink Jazz.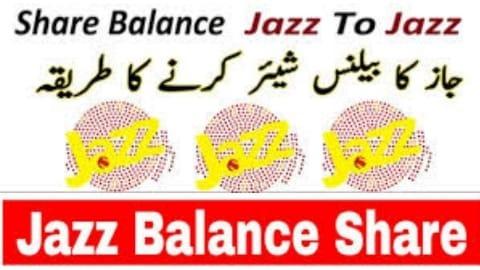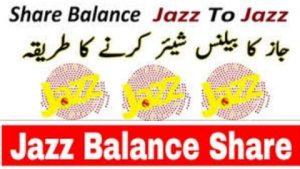 12.  Transferrable and non-transferable jazz credits.
Before we dig deep into the topic, you must know the method of" how to share jazz balance? And for that, I have mentioned the whole method above. Now, you know the technique of sharing jazz balance then it comes to which type of balance is transferrable and which is not transferrable.
Transferrable balances
The balances that fall in the eligibility criteria are following;
Scratch card recharge
Mini load
E-pin/e-Topup
Already shared balances
Non-transferable balances
Some balances are not eligible for sharing. Such balances are mentioned below;
Built-in balance
Handset balance
Autoload/loan
Promotion amount
Online recharge.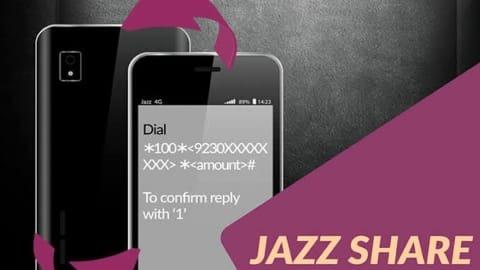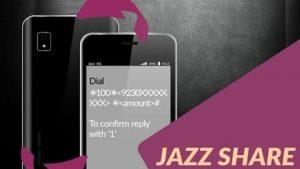 FAQ's
2. what are the eligibility criteria for balance sharing?
Both the sender and the receiver must be jazz sim users and they should be the prepaid customers of Mobilink jazz.
3. can post-paid customers use this service?
No, the jazz balance sharing service is not available for users with post-paid customers. Only pre-paid users can share balance by using this service. Both the sender and the receiver must be prepaid customers.
Does the offer require any subscription?
No, there is no need to subscribe to the offer. You can use this offer as and when required.
Does the service work all over Pakistan?
Yess! All the customers in whole Pakistan can share jazz balance by using this service.
Can you transfer the balance from jazz to other operators/ other SIM users?
No, for sharing jazz balance both the sender and the receiver must be jazz sim users.
Is there any tax for requesting balance?
Yes! Every time you make a  transfer RS:4.77+tax/ transaction is charged.
Are there any charges for balance transfers?
Yes, charges of Rs.4.77+tax will be charged after every successful balance sharing.
What is the limit of balance shared?
You can share balances ranging from Rs 15 to Rs.500. Balance below or above this range can not be shared.
How to share jazz balance?
To share jazz balance read point number 2.