Italy set the timing for the stop on sales of endothermic cars, the so-called "phase out", in line with the European Commission's proposal. Yesterday, during the meeting of Cite, the Interministerial Committee for Ecological Transition which includes the Ministers of Ecological Transition Roberto Cingolani, of Infrastructures and Sustainable Mobility Enrico Giovannini and of Economic Development Giancarlo Giorgetti, the timing of replacement of vehicles with internal combustion engine have been defined.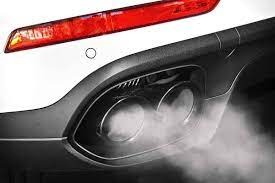 In the note released at the end of the meeting, it can be read that in line with the position of most advanced countries, it was decided that the phase-out of new cars with internal combustion engines will have to take place by 2035. On the other hand, as regards light commercial transport vehicles, the phase-out is scheduled for 2040.
In this process, it is necessary to implement all the functional solutions for the decarbonisation of transport in a logic of "technological neutrality", thus enhancing not only electric vehicles but also the potential of hydrogen, as well as recognizing – for the transition – the essential role of biofuels, in which Italy is building a cutting-edge domestic supply chain.
As regards, however, niche builders, it was highlighted that specific measures could possibly be evaluated with the European Commission within the community rules. Apparently, therefore, Italy seems to have put aside the doubts about the contents of the Fit for 55 packages, in particular those relating to the transport sector, which had emerged during the COP26 appointment. On that occasion, Italy had not signed the agreement to ban the sales of endothermic cars by 2035. Subsequently, there was also talk of the need to revise the package of proposals contained in the Fit for 55.
It must be said, however, that the new position of Italy, which is going to align itself with the proposals of the European Commission, also includes some solutions proposed by the automotive and political sectors in recent months. One cannot fail to notice the references to hydrogen and biofuels. Furthermore, we will work on possible solutions for small builders. Therefore, it was decided to follow up on the proposals of Minister Cingolani of finding a solution for the Italian Motor Valley builders like Ferrari or Lamborghini.
The government, however, is concerned about the race towards electric mobility. Yesterday morning, Minister Giorgetti, speaking at the CNA assembly, highlighted that the transition to electricity brings many opportunities but many risks too, especially on the employment front.
Over half of the manpower currently working in the automotive supply chain, in the combustion engine, will no longer work in that sector.