Microsoft is changing the Office look to make it more suitable and integrated with the one used on Windows 11: the new UI dedicated to the popular productivity suite is starting to arrive for all Office 365 and Office 2021 users. The cosmetic makeover had already been announced earlier this year and began to be available to Insider users over the summer, but has now been integrated directly into the latest stable versions of Office and is therefore officially accessible to everyone.
The aesthetic innovations are not revolutionary, but they allow the application package to have an aspect more consistent with that of the whole new operating system, going to take up the rounded corners and the new design lines of the ribbon typical of the traditional Ribbon interface.
Beyond that also comes the possibility of synchronizing the Office theme with the Windows 11 theme, so that dark mode is automatically activated when used by the operating system. In short, small aesthetic changes that do not change the user experience of the suite, but that improve it and adapt it to what are the latest aesthetic standards adopted by Microsoft in its most recent products.
To activate the new UI just click on the megaphone that appears at the top right of the window of each application and activate it using the dedicated toggle. Microsoft has confirmed that it is available to all Windows 11 users and that around 50% of those using the latest build of Office may see it activated automatically.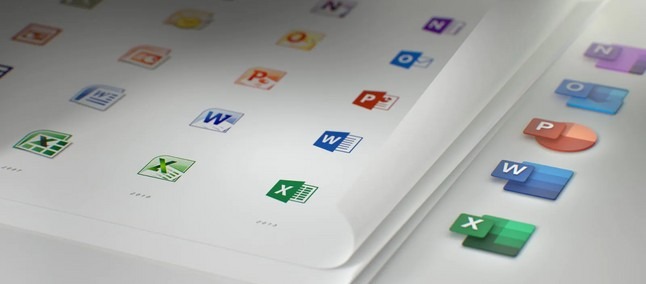 The new Office UI, however, is only a first step towards the true aesthetic renewal of the suite. Microsoft has in fact long ago announced a real aesthetic revolution that it will go to completely eliminate the Ribbon interface, in order to replace it with contextual buttons and menus that will make the use of the apps in the package much more modern and effective, as well as achieving the true unification of the user experience between mobile and desktop. Below we leave you the old video in which what will be the real Office UI in the future was shown.