The latest E3 outlined the difference between Microsoft's and Sony's offerings for the first time in a really plastic way. And we are not referring so much to quantity and quality, but to the proposed model. The event of the colossus of Redmond and Bethesda, in fact, was dizzying because almost all of the titles shown are destined to arrive in the catalog Game Pass on day one. And therefore he configured a scenario where the next-gen will engage, and the user will only need to pay a single monthly fee to play all the news of the moment, instead of 70 euros a shot.
Of course, it is a model with its limits, but at the moment its strengths and ambition are more visible since as it is conceived it naturally tends to impose itself as a hegemon, rewriting the rules of the market.
For some time there has been talking of the fact that Sony will obviously not stand by, and sooner or later it will reconfigure its offer in terms of services to keep up with that of Microsoft, and that it will probably do so before the equilibrium of the market can be seriously reconfigured.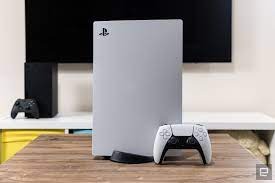 There: it seems that that moment is really close and that Sony is ready to unveil "its Game Pass". The news comes from an authoritative source, namely Jason Schreier of Bloomberg, who talked about a PlayStation subscription service whose code name would be "Spartacus", and which aims precisely to respond to Microsoft's offensive. And soon Sony should be talking to us about it since according to Schreier the launch of this novelty is expected for spring 2022.
This new service, expected in the spring, will likely retain the "PlayStation Plus" branding. Don't expect Sony to include its big new games day one like Game Pass does, but the expectation is a stronger offering than PlayStation Now

– Jason Schreier (@jasonschreier)

More specifically, with this move we should say goodbye to PlayStation Plus and PS Now as we know them now since the new service aims to unify (and probably remodel) this type of offer under one first name, which should, however, remain PlayStation Plus: on the other hand, it seems a suitable move also in order not to generate confusion in users, by associating the entire offer under a single identity.
According to Schreier, however, the new PlayStation Plus will be a service structured on different levels of subscription. To be precise, would be three: the first should correspond to the current PlayStation Plus, the second would offer access to a large catalog of PS4 and PS5 games, while the third and final stage, the premium one, as a supplement would also put extended demos on the plate, games that can be used in streaming and in addition a library that also draws from the glorious past of the brand with PS1, PS2, PS3, and even PSP titles.