Polestar plans to expand its range of electric cars in the coming years. As early as 2022, the Polestar 3 will arrive, an SUV that will have a close relationship with the future electric Volvo XC90. In 2023, however, it will be the turn of the Polestar 4, a Coupé SUV smaller than the Polestar 3. Finally, in 2024 the Polestar 5 will arrive, an electric sedan, production version of the Polestar Precept concept car.
And there is now some interesting news about this third model. Within the latest video of a mini-series made by the brand that tells the work that is being carried out to make the concept car evolve towards the production model, it is possible to take a first look at the design of the future Polestar 5.
Obviously, 2024 is still a long time away and therefore the design will certainly evolve a little more. However, the footage is very interesting in that allows you to understand what direction it is taking Polestar for its new electric car. First, the automaker describes its future model as a high-performance 4-door GT.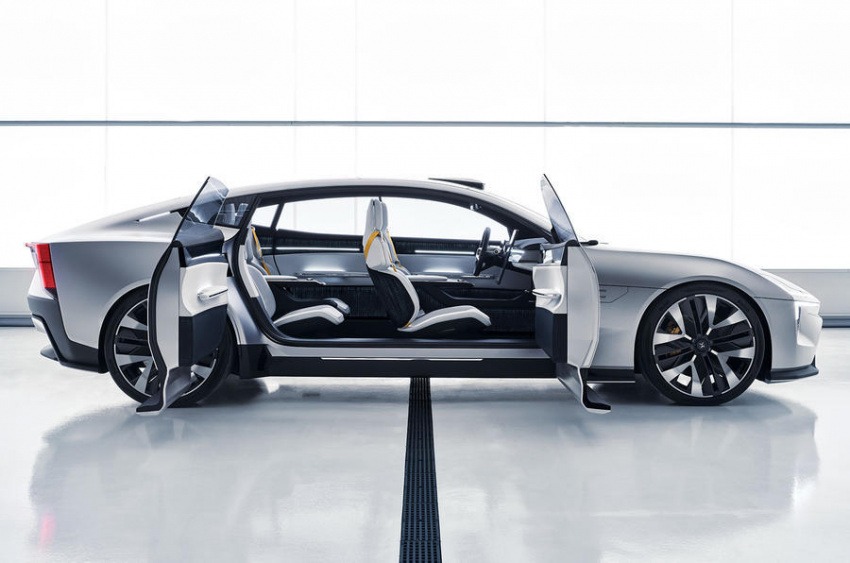 With the Precept documentary series we are intentionally doing something that automakers usually don't: go behind the scenes transparently as we turn this amazing concept car into a production reality. It makes me very proud to see how much of the concept car design is transforming into the Polestar 5, a great achievement for both our designers and our engineers.
As can be seen, the Polestar 5, at its current level of development, presents different similarities with the concept car. The main differences can be seen in the level of the slightly larger LED headlights, the design of the bumper, and the roofline. While more changes are sure to come, the general line should remain this. The production model, therefore, shouldn't differ much from the prototype we can see today. Curiosity, Nahum Escobedo, Exterior Design Manager of Polestar, explains that the design of the car was inspired by planes and sharks.
In the next videos that Polestar will share on the development of the car, more details will be illustrated regarding sustainability, technology, and performance. All that remains is to wait for further news on the Polestar 5.