The group Renault announced, through a press release, that it had acquired a minority stake of 21% in Why lot, a technology company specializing in the production of electric engines innovative. This investment strengthens the existing collaboration between the two companies with the aim of developing and industrializing an innovative electric motor axial flow for the Automotive sector, a revolutionary technology for electrified applications.
That the Renault Group had strongly embarked on the path of sustainable mobility and the new one electric mobility has been known for some time, therefore the agreement concluded on 30 September 2021 further strengthens this new path of the French group. The entry into the capital of the start-up further consolidates the already existing strategic partnership between the two companies.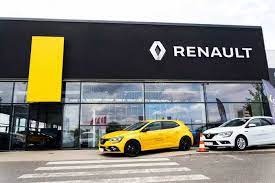 Groupe Renault had previously signed a partnership with Why lot, announced in June 2021, to develop and industrialize a large-scale innovative axial flux electric motor for the Automotive sector. The new electric motor with unprecedented technology will be applied to electrified and electric powertrains, with the main goal of reducing costs for hybrid powertrains, while at the same time lowering CO2 emissions by 2.5 g / km according to the WLTP standard (for passenger cars in the B / C segments). The Renault Group will be the first generalist constructor to produce a large-scale axial-flux electric motor starting in 2025.
These are the words of Philippe Brunet, Director of Thermal and Electric Powertrains of the Alliance:
We are very excited to take our relationship with Whylot a step further, a promising start-up specializing in the design and development of high-tech electric motors. This partnership, coupled with the acquisition of a stake in the company capital, is further demonstration of our strong French roots and the Renault Group's industrial roots in France, with the desire to produce popular, affordable and profitable electric and electrified vehicles there. .

The acquisition of a stake in the capital will allow the Renault Group and Why lot to position themselves, in the coming years, as a leader in the development and industrialization of innovative electric motors and accessible, accompanying the very strong growth of the electrified vehicle market in France and Europe.