It's been really a few hours since the announcement of the availability dates of the third season of Servant, as well as the publication of the first official trailer, and we are still here to talk about it because there is more news. Although there is still more than 1 month from the arrival of the new episodes, Apple wanted to let people know that the story will not end with the third season but it will continue for a fourth, presumably arriving at the beginning of 2023, except for delays or problems that cannot be foreseen at the moment.
The announcement was also echoed by the confirmation of the producer, the famous M. Night. Shyamalan, who specified on Twitter that it will also be the final season.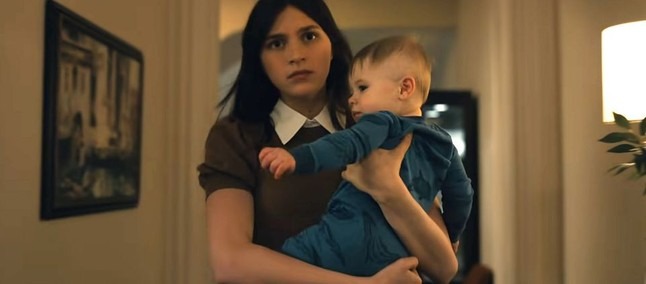 Happy to announce (in my very fitting Jericho t-shirt) that @Servant is greenlit for its 4th & final season. I set the goal to tell 1 story in 40 episodes knowing there was no guarantee we would achieve it. It was a huge risk. Thanks @AppleTVPlus & #Servant cast, crew, & fans.

– M. Night Shyamalan ⌛ (@MNightShyamalan) December 14, 2021
This is the official statement from Apple TV + programming manager Matt Cherniss on the matter.
Through the growing suspense of each season, viewers have been able to experience the characters' living nightmares on an ever deeper level and we can't wait for everyone to see what's in store in the future when this gripping mystery takes hold. another surprising twist with the arrival of the fourth season.
This renewal reflects what happened last year with the third, even in the timing, and it is not too surprising if we consider the excellent results collected by the TV series. The servant has also been praised by both critics and horror giants, such as Stephen King and Guillermo del Toro. We just have to wait with our hearts in peace for January 21, since we already know well in advance that the third season will not be the final one.